Garden lighting does not only have to provide light in a dark room. As well as being functional, it also creates an atmospheric environment. This can be achieved with accent lighting. But what exactly is accent lighting? And how do you apply accent lighting to the garden? We'll explain it all in this blog.
What is accent lighting?
When we talk about lighting, we can divide it into different categories. The most important of these are mood lighting and functional lighting. Mood lighting ensures that the lighting contributes to the cosiness of a room and a pleasant environment. Functional lighting ensures that a room is well lit so that a certain activity can be carried out properly.
So what is accent lighting? Accent lighting falls under the category of mood lighting, but its purpose is to draw extra attention to certain objects. For example, LED strips under the kitchen cabinets can create a nice-looking kitchen, but they can also provide extra light for the countertop. A wall lamp can provide a nice lighting effect in the living room, but can also highlight and illuminate a painting on the wall. For the garden, too, accent lighting is very popular and almost indispensable.
LED garden spikes as accent lighting
LED garden spike lights are like spotlights for the garden. They illuminate garden objects such as trees, shrubs, works of art and fences. The benefit of LED garden spike lights is that the fixture can be tilted, and the direction of the light beam can be directed in any direction.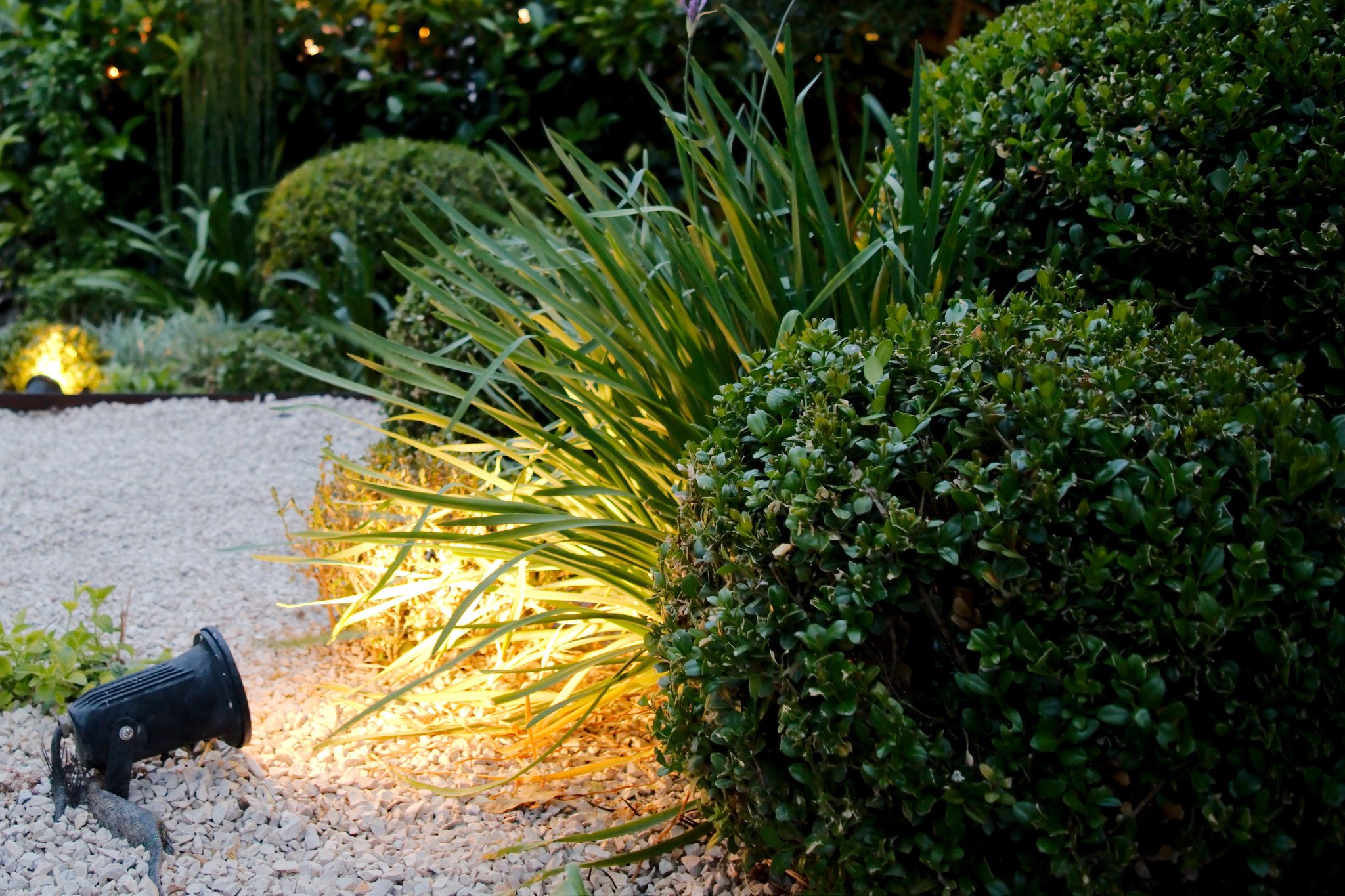 LED ground spots as accent lighting
LED ground spots are mounted in the ground so that only the top is visible, and the light beam goes straight up. When that light beam bounces off a wall, a fence or a tree, it creates a very nice light effect, which creates an atmospheric backyard.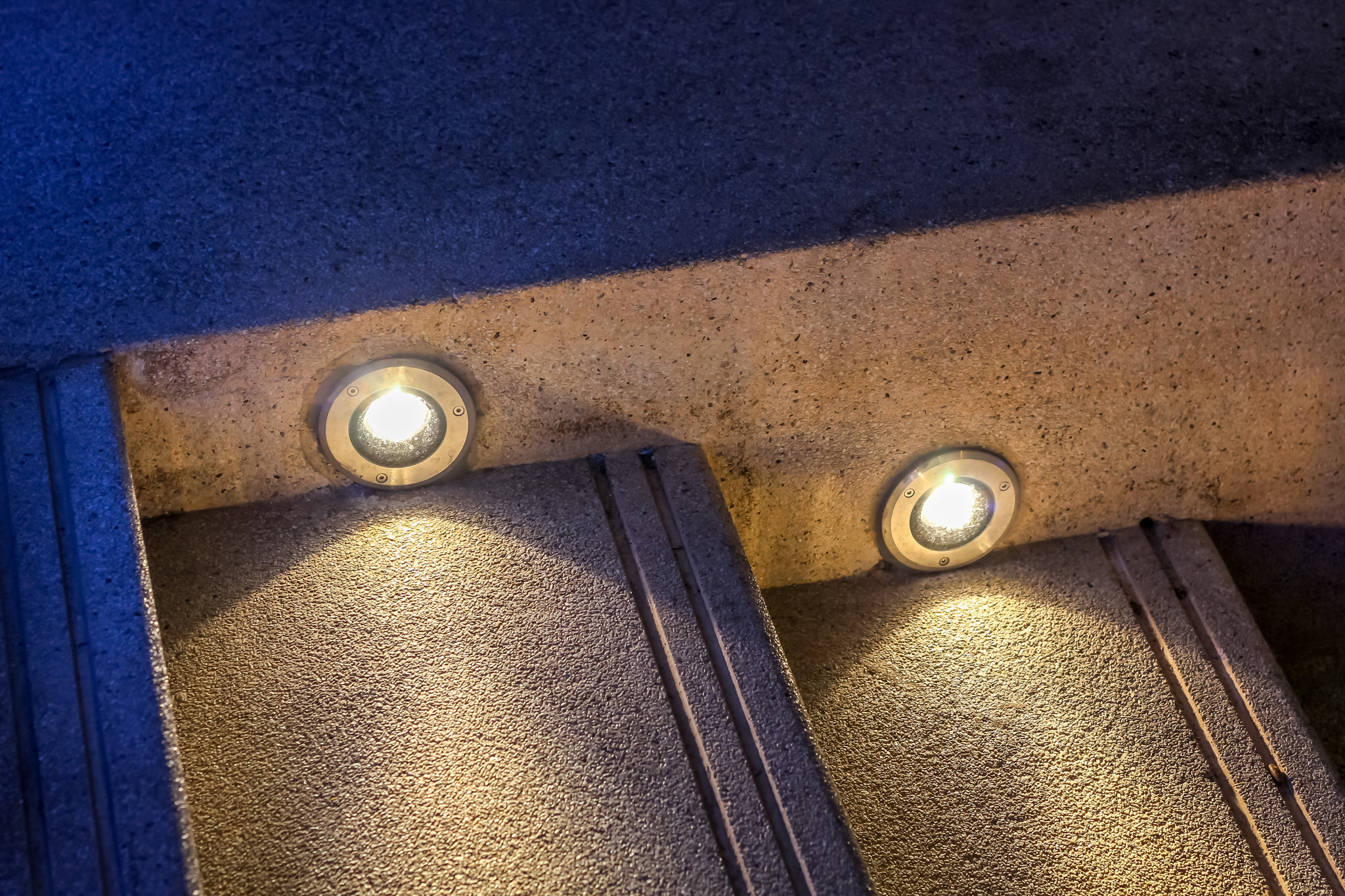 5 Tips for accent lighting in the garden
Place the accent lighting in a spot where the light beam bounces off an object or is put in the spotlight. This can be against trees, in a flower bed, against a fence or a facade.
Choose a warm to neutral light colour for atmospheric garden lighting. A warmer light colour will make you want to stay in the garden longer as opposed to cooler lighting. It is perceived as cosy lighting.
Connect your accent lighting with waterproof cable connectors. This way you can switch on and off all the LED accent lights for your garden all at once.
Add accent lighting to the back of the garden to make it look bigger. Not lighting the back part of the garden will make it look like a dark hole in the evening.
Pay attention to the IP value of the lighting to determine whether it needs to be protected or can be placed completely outdoors. Want to know more about the IP value of LED garden lights? Read our blog about the facts and myths about the IP value.
Accent lighting from Hoftronic
Hoftronic, the wholesaler for LED accent lighting for the garden
At Hoftronic, we have a large selection of LED outdoor lighting. These LED outdoor lights are equipped with high quality materials and are manufactured to the highest quality standards. For example, the LED outdoor lights from Hoftronic provide for low energy consumption and have a longer life span, which also makes the lighting very durable. Do you still have questions about the installation of accent lighting, the types of accent lighting or about LED lighting in general? Then our LED experts are always ready to help you. You can reach us by calling +31853031151 or by sending an email to [email protected]. We'll be happy to help.