LED Batten inclusive lightsource
LED Batten is the ideal replacement for fluorescent lighting. You can use them in indoor areas where you need a lot of light and little installation space.
Read more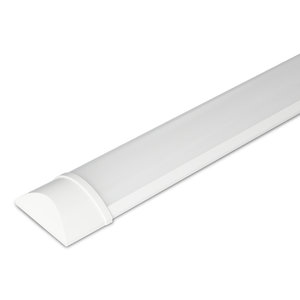 160lm/W
15, 30 or 38 Watt
60, 120 or 150 cm
3000K, 4000K or 6400K
5 years warranty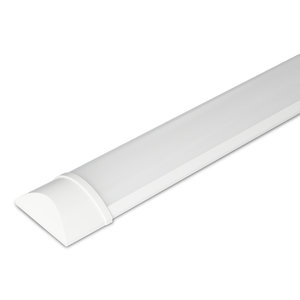 120lm/W
20, 40 or 50 Watt
60, 120 or 150 cm
3000K, 4000K or 6400K
5 years warranty
Hoftronic LED batten
The LED battens from Hoftronic are very energy-efficient LED light sources. A LED batten is a complete fixture with a built-in light source. LED batten is quite thin in design and can therefore be beautifully integrated into a room. LED batten luminaires have a gradual and uniform light output. Very suitable for offices, schools, practices, shops or the hospitality industry.
Advantages of LED batten
Sometimes it is a better option to choose LED batten instead of LED luminaires. These are the advantages of LED batten:
Complete fixture including LED light source
Flat in design
Easy to install
Uniform light output
Very low power consumption
LED battens are very suitable for homes but also for professional environments and public spaces.
160 lumens per watt of batten
The LED battens from Hoftronic have a very economical energy consumption with a high light output. The Ultra series LED batten have a light output of 160 lumens per watt. If one wants to make a house or premises more sustainable, then the Ultra LED battens are ideal for this. With these LED battens you can save on energy and thus on energy costs.
LED Lighting Wholesale
Hoftronic specialises in the sale and production of innovative LED lighting. Hoftronic prioritises economy, durability and quality. Are you looking for LED lighting for your business environment? Then take a look at Hoftronic's wide range and benefit from the professional service, high stock levels and competitive prices! Feel free to contact us by calling +31853031151 or sending an e-mail to [email protected].